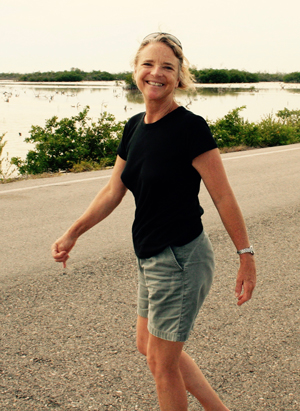 Cindy Wilber is many things — the Education Coordinator at Jasper Ridge Biological Preserve (at Stanford University), the Executive Director and founder of Proyecto Itzaes, the Education Director for Centro de Educación Ambiental de la Peninsula Yucateca (CEAPY) and the advisor to the Stanford SEEDS student group (Strategies for Ecology Education diversity and Sustainability).
A Little About Jasper Ridge:
Jasper Ridge Biological Preserve (JRBP) is located near Stanford University's campus in the eastern foothills of the Santa Cruz Mountains. The preserve encompasses remarkable geologic, topographic, and biotic diversity within its 481 hectares (1,189 acres) and provides a natural laboratory for researchers from all over the world, educational experiences to students and docent-led visitors, and refuge to native plants and animals.
In addition to facilitating first-rate research, this highly accessible field station provides undergraduate educational experiences and plays an active role in educating the general public.
A Little About Proyecto Itzaes:
Proyecto Itzaes, a non-profit organization that is a free, community service based, educational program in Yucatán, Mexico. PI serves communities where traditional subsistence lifestyles dependent on farming and seasonal fishing can no longer support families and is currently serving the villages of Chicxulub Pueblo, Ixil, Dzemul and the tiny village of Too. PI's original village of Chicxulub Puerto became fully self-sustaining in 2005!
Major programs:
early childhood reading and family literacy programs
science in the villages program
computer literacy
health and environment programs
cultural and language preservation
bio-intensive gardening programs
Cindy lives and works in both Palo Alto, California and in Chicxulub Puerto, Yucatán, Mexico.
Three words that describe Cindy:
teaching, science, outreach
The dots Cindy connects:
University to k­‐12 to public to Mexico to ESA and more