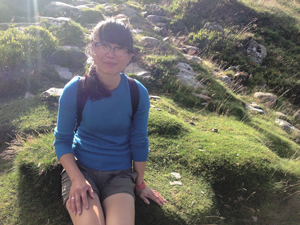 As the content coordinator for AskNature.org, Jeanette Lim expands and curates AskNature content with the help of a collaborative community of students, scientists, and educators interested in sustainability and nature­inspired design.
She brings a life­‐long fascination with the natural world, along with a PhD in biology, to her work with the Biomimicry Institute.
Here is a sampling of some fun reads that Jeanette help create:
Slime Rapidly Expands and Protects: Hagfish
Lizards Under Pressure
The Solar Powered Hornet
Three words that describe Jeanette:
Biologist, educator, maker
The dots Jeanette connects:
She helps connect designers, engineers, and other innovators with biology that
can inspire sustainable solutions to human challenges.