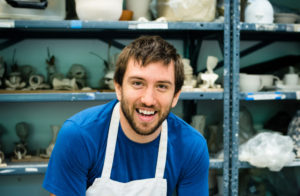 Mattias is a freelance scientific illustrator and program assistant at the Foster Foundation for Art and Wilderness, based in Palo Alto, CA. Mattias works at the nexus of science communication and visual media and love to show the world how art and science are a strong pairing of disciplines.
Three words that describe Mattias:
Illustrator, naturalist, enthusiastic.
The dots Mattias connects:
Due to his work, Mattias helps communicate science concepts to the public. He is also a firm believer in education regarding the similarities between an art-maker's brain and that of a natural scientist.