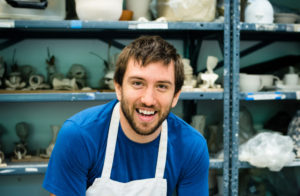 Mattias is a freelance science illustrator, artist, teacher and naturalist currently based in Bogotá, Colombia. He loves to show the world how art and science are a strong pairing of disciplines, and uses illustration to convey stories about scientific concepts. Mattias can't think of a day better spent than one out in nature exploring tropical jungles in search of rare plants. Check out his work on his website: mattiaslanas.com
Three words that describe Mattias:
Illustrator, naturalist, enthusiastic.
The dots Mattias connects:
Mattias helps communicate science concepts to the public. He is a firm believer in education and likes to emphasize the similarities between artists and scientists in his teaching.