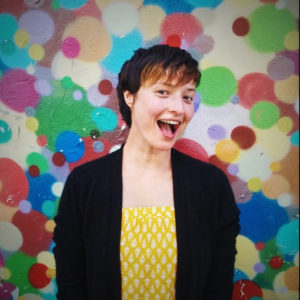 Maya Bialik is co-founder and associate director at The People's Science, a non-profit that works to improve the relationship between science and the society by hosting a suite of initiatives with a range of science communication goals. She holds a Master's degree in Mind, Brain & Education from Harvard, and her background includes research in Psychology, Neuroscience, and Linguistics. Maya also works as a Research Manager for The Center for Curriculum Redesign, where she synthesizes research to create the theoretical and empirical basis for international education reform. She also writes for Uneven Earth and the Learning and the Brain blog. Last year, she published a book about education and what students need to learn to succeed called Four-Dimensional Education: The Competencies Learners Need to Succeed.
Three words that describe Maya:
Conceptual, intentional, candid.
The dots Maya connects:
Systems, communication, language, cognition.