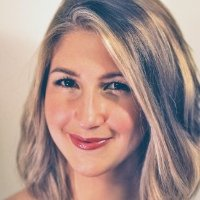 CEO & Creative Director, The People's Science
Northern California
Twitter | LinkedIn | Instagram | steph@thepeoplesscience.org
Currently working on: a multimedia toolkit for STEM educators that shares the stories and science of diverse researchers to empower students of all backgrounds.
Talk to me about (Northern California connections preferred):
STEM nonprofit management
funding models
marketing strategies for STEM resources
My science story: In college, I worked in a developmental neuroscience lab at the same time that I served on a nonprofit committee assessing the local juvenile justice system. The disconnect between the policies and the latest research on the teenage brain was astounding. I realized the power that science wielded wisely can have on crafting a better and more equitable world. It inspired me to shift my target from a career in research to improving the relationship between science, society, and the individual.
I'm the founding editor and contributing writer for the Learning & the Brain blog: learningandthebrain.com/blog
I am an active developmental researcher in the Affective Neuroscience & Development Lab at Harvard University: andl.wjh.harvard.edu
I design nerdwear: www.thescientish.com