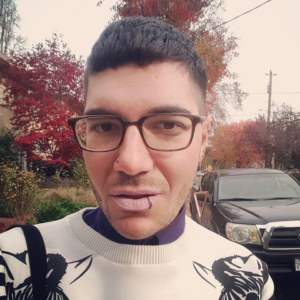 Postdoc and IRACDA fellow, University of California- San Francisco
San Francisco, California
Currently working on: understanding the mechanisms of pain and itch transmission, and how the two signals are differentiated, in the spinal cord of mice.
Talk with me about:
Curriculum re-design (to center new learning goals and student development)
Diversity and inclusion in the classroom and academia
Outreach
My STEM story: My memorable moments that piqued my interest in STEM come largely from my exposure to reach during my undergraduate experience. I did not come from an academic family, and upon entering college I wasn't aware of STEM job opportunities outside of medicine. My first research experience at Muhlenberg College, a small liberal arts college, opened my eyes to the world of research and there I was mentored by a faculty member and fell in love with the scientific process of experimentation and discovery. As an undergrad, I was fortunate to go to a conference where I was able to present my work and be a part of the scientific community. These experiences and the guidance and support I received through the faculty at my undergraduate institution were the memorable experiences I had and allowed me to believe I could be a part of the STEM community.