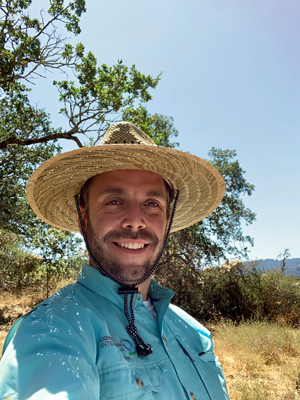 Associate Director for Environmental Education
Stanford, California, USA
Currently working on: Developing a more inclusive environment (classroom, labs, and field work) for POC and LGTBQ+ in the STEM fields
Talk with me about:
Biology, Earth Science, Ecology, Environmental Education
K-12 Education, higher education (undergrad/postgrad), Public Outreach
How do students perceive their professors and what can they do better
Developing inclusive curriculum development
Looking for more ideas on creating multimedia activities for outreach
My STEM Story: I was introduced to SACNAS and SEEDS in 2003 when I was a sophomore at UTEP. After attending my first SEEDS and SACNAS events, I saw for the first time all the people that looked like me and sounded like me. This made me realize that a more diverse science is a stronger science!
Projects:
https://vimeo.com/158089103