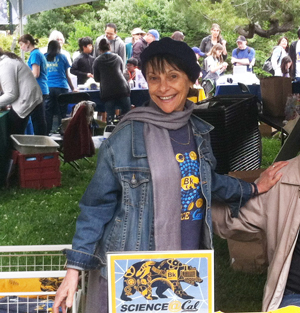 Director, Science at Cal
Senior Analyst, Particle Cosmology Group
UC Berkeley, Berkeley, California
Currently working on: A million projects. Big focus on the upcoming Bay Area Science Festival, and other ongoing STEM outreach activities.
Talk with me about:
Public outreach for All STEM fields
Faculty support
Grant writing (federal and state agencies, corporate sponsorships, and foundations)
My STEM Story: I started working in STEM outreach a couple of decades ago, so there have been many memorable moments. Engaging kids at a farmers' market in doing a science activity was a memorable moment — they were spending the entire day there because their parents were vendors. The kids were excited about science and enjoyed having something challenging to do during a long day of just hanging out.