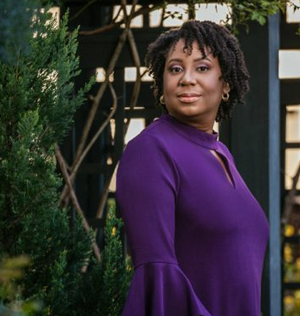 Founder and Executive Director, Science, Engineering and Mathematics Link Inc
Atlanta, Georgia
Currently working on: Encouraging high school students to engage in STEM Research through an experimental design program that provides a digital learning platform to prepare high school students to conduct STEM research for STEM Fairs and STEM in the City, a community workshop that teaches youth techniques for field research.
Talk with me about:
Chemistry, Engineering
Non-profits
Science festivals
Virtual field trips
Grant writing
My STEM Story: I have always loved STEM but I discovered my favorite STEM discipline was chemistry in 10th grade.
Projects: Since the last COPUSMeeting, I was honored by Atlanta Magazine as one of their 2019 Women Making a Mark Honorees, I received a Torch Bearer's Award for Excellence in Science Education from Dekalb County Public Schools and I published a chapter Creating Support Systems for Black Women in Non-traditional STEM Career Paths in Women's Influence on Inclusion, Equity and Diversity in STEM Fields.