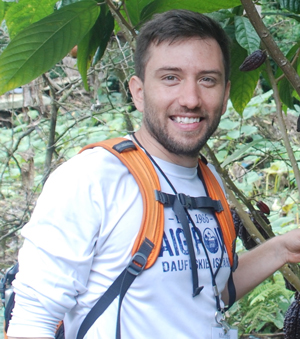 Science illustrator
Bogotá, Colombia
Facebook | Instagram | Website
Currently working on: a Fulbright scholarship research project in France studying scientific illustration at Paris' Muséum National d'Histoire Naturelle.
Talk with me about:
Biology, Earth Science, Ecology, Zoology
Public Outreach, Research
Curriculum
STEAM
Professional development
My STEM Story: I became very interested in STEM and STEAM education at Jasper Ridge Biological Preserve at Stanford, California. I was working with students explaining biological concepts out in the field, and seeing the expressions of awe and wonderment with which our kids took in their surroundings—as if they were seeing the natural world in a whole new light—made me certain I wanted to teach science. I have always been passionate about art, too, and have found that practicing diligent observation through nature journaling encourages interest in and connection to nature. I am a huge advocate of STEAM projects that encourage kids to become curious individuals and successful future stewards of the planet.
Notable Projects: I am very interested in promoting foundational natural history topics like botany, geology, and phenology that are so integral to our understanding of more theoretical sciences but which are often marginalized in this day and age. I approach these subjects within the context of scientific illustration and field sketching, which in my experience works really well to prime students for scientific observation and discovery.