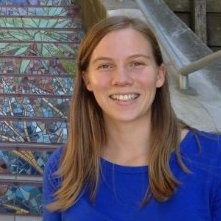 PhD student in Horticulture and Agronomy, University of California, Davis
Davis, California
Currently working on: studying crop evolution and the impact of domestication on biochemical defense mechanisms in beans.
Talk with me about:
outreach/finding an audience
curriculum
grant writing
My STEM story: One of the most memorable STEM experiences I have had was teaching ecology to sixth grade students from Eastside Preparatory School at Jasper Ridge Biological Reserve. Students were encouraged to ask questions and challenge themselves by thinking about advanced scientific concepts. Over the six week course, I was inspired by the enthusiasm and positive attitude with which my students learned material that is usually taught at the undergraduate level. I have tried to emulate them during my move from a social science background to a biological science PhD.
In 2016 I lived in Merida and worked with Proyecto Itzaes and Centro de Educación Ambiental de la Península Yucateca (CEAPY).