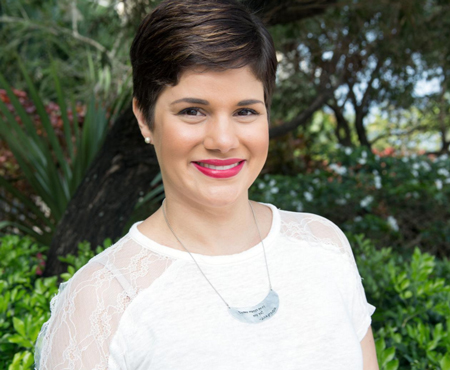 Mónica grew up in rural Puerto Rico, surrounded by nature and with a cow in her backyard, which sparked her interest in all things biology. A scientist-turned-communicator, she loves building connections to make science and scientists accessible to all. Her bilingual outreach and communication efforts focus on science, technology, engineering and mathematics (STEM) topics and opportunities, as well as increasing equity, access and diversity in science and science communication.
Mónica has received numerous awards and recognitions, including a graduate research fellowship from the National Science Foundation (NSF) and the COPUS Paul Shin Memorial Award (2013) for her efforts to increase public understanding of science among Hispanic audiences. Her work has been featured on international media outlets, such as Univisión, VOXXI, and Scientific American among others.
She has a bachelor's degree in Human Biology from the University of Puerto Rico in Bayamón and a Ph.D. in Neurobiology from Harvard University. Mónica is the vice-director and news editor-in-chief of Ciencia Puerto Rico (@CienciaPR), an organization leveraging social networks to engage Hispanic scientists in science communication and education. Mónica is also the Science Outreach Program Manager for iBiology, an UCSF-based non-profit organization that produces educational open-access videos on research and science-related topics featuring the world's leading biologists.
Three words that describe Mónica:
Borinqueña, curious, loves stories
The dots Mónica connects:
She leverages online communities to connect scientists, educators and the media to empower people through science.